Magnesium is quickly becoming one of our bestselling supplements, and with more and more customers providing us with feedback, we can see why.
Studies report that almost 80% of the population are deficient in Magnesium. Deficiency can cause negative symptoms including muscle aches & pains, poor digestion, anxiety & disturbed sleep.
The main benefits of Magnesium include:
Helps increase energy levels
Calms nerves & anxiety
Treats insomnia and promotes a peaceful nights sleep
Aids with digestion by relieving constipation
Important for heart health
Prevents migraine headaches
Magnesium is one of the most vital minerals in the body therefore it is a good idea to supplement regularly & try and include magnesium rich foods in your day to day diet.
Foods include dark leafy greens, nuts, seeds, fish, wholegrains, bananas & dark chocolate and more.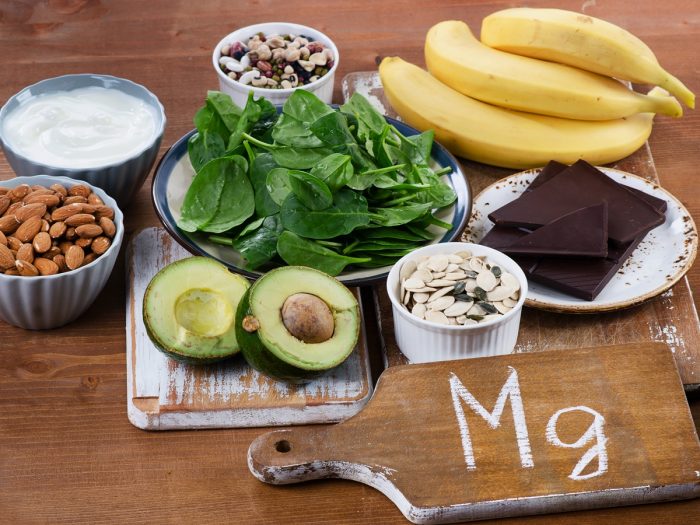 Here at Food for Thought our best selling Magnesium Supplement is the Solgar Magnesium Citrate containing 400mg of Magnesium per dose. Dosage is 2 tablets daily. Customer feedback on this product is always positive with many seeing major improvments such as:
Improved sleep – more peaceful nights sleep
Muscle cramping (especially in those who are active gym goers/runners etc)
Mood improvement – feeling more relaxed, less tense and more at ease on a daily basis.
Buy our best selling supplement here >>>> http://www.foodforthoughtbuncrana.ie/product/magnesium-citrate/
We also carry Magensium in Liquid & Spray from, please feel free to contact us for more info.